Erstwhile goddesses of the Broadway stage
Helen Hayes: First Lady of the Theatre, by Kenneth Barrow. Doubleday. 216 pp., $15.95.
I Got Rhythm!: The Ethel Merman Story, by Bob Thomas. Putnam, 239 pp., $16.95
Originally published in Newsday, Dec. 1985.
On the stage in New York, the scrubbed, tiny Helen Hayes and the strutting, pompadoured Ethel Merman may not have looked like goddesses in the years when they were Broadway stars. But, for most of this century, these two actresses were household deities. Their names stood for something specific and ideal in the city's imagination: Hayes, the serene emblem of middle-class happiness, Merman, the brash symbol of earthy pastimes.
Today, when New Yorkers don't revere the stars of the theater as they once did, the glamor all seems to have settled on clothing designers like Ralph Lauren and tycoons like Donald Trump. Even the ridiculous Leona Helmsley, with her Loretta Young fantasies, is the heroine of a cult, of sorts. New York's new stars, out of the garment business and real estate, are theatrical in that they shine prettily enough in the limelight. But they do not stir ordinary people to deep feelings, enlarge their idea of beauty or enrich their conception of pleasure as the theater giants of an earlier time did. Broadway itself seems to be a withered leftover from the days when New York was spiritually and financially a richer place.
Ethel Merman could have been a great success selling real estate, or pursuing any practical profession. Trained as a stenographer, she was a first-rate businesswoman, and her shrewdness was pafrt of her myth. Merman was one of those across-the-board performers whom everyone — highbrows and lowbrows — seemed to love. Her quality of appearing fearless may have had a lot to do with it. Swaggering around the stage full of amiable sangfroid, bellowing Cole Porter's tongue-twisting lyrics, she was a great antidote to urban anxiety.
Artistically, Merman's secret was that, although on the surface she was pure, improbable musical comedy, all jokes and catchy rhythm, undermeath there was always the suggestion of a wild, possessed, half-mad creature. This tragic dimension didn't come into focus until her last role, singing Sondheim's bitter lyrics as the obsessional, terrifying stage mother in "Gypsy" (1959), a performance that moved John Gielgud to compare her to Edith Evans.
Merman died less than two years ago, and already there is a quickie biography of her. Written in awful, jangling, wire-service prose, "I Got Rhythm" revels in Merman's dirty language and flattens her into a one-dimensional shrew. The best thing in the book is the list at the back of the songs she introduced by Gershwin, Porter and Berlin. Without their music, there would have been no Merman. She couldn't have gotten there singing the songs from "Big River." Who could?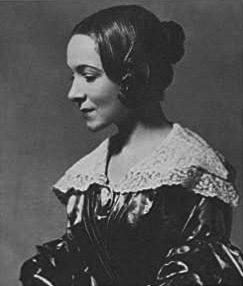 The most interesting thing in Kenneth Barrow's bland book about Helen Hayes is also a list: a seven page account of the roles played by the diminutive child actress who became Broadway's most popular dramatic star. What is amazing is the sheer amount of work Helen Hayes did on Broadway, in summer stock, and on tour before she retired from the stage 10 years ago. No one ever became a Broadway star without working at it regularly, which is why visiting film stars and Englishmen who have an occasional hit don't really count as Broadway performers, and why, at 85, a dainty white-haired woman in Nyack, N.Y., retains the title of first lady of the American theater.
Beloved by the New York public for her honest heart and her unaffected femininity, Helen Hayes won her title in the lat 1940s, when the career of her predecessor, Katharine Cornell, began to wane. Hayes' acting, though, has always been a subject for controversy, her critics finding her cute and shallow. In her '30s movies, one can see that she was a strong technician who gave her characterizations a clear outline, and that behind each articulate line reading there was an actress with an alert, fair mind.
Full of definite guestures and unequivocal emphases, her clean style of acting had a heavy editorial content and was no doubt perfectly suited to acting in the biographies of famous women of high purpose. In one of her longest-running plays, Hayes appeared as Queen Victoria, in another as Harriet Beecher Stowe. There can be no doubt that, with her own high purpose, her many decades of devotion to the theater and to good causes, and her famous, difficult marriage to the wit Charles MacArthur, Helen Hayes' own life will one day be memorably dramatized. I would hat eto see it as a tv movie, but with the theater in its current precarious state, I'm afraid that not even the life of its most celebrated star is still a natural for Broadway.